or, what is up there in the West (North above Reykjavik)?
Our route for today brought us to the cities Akranes, Borgarnes, the Deildartunguhver (Hot Springs) and the Hraunfossar (Lava Falls):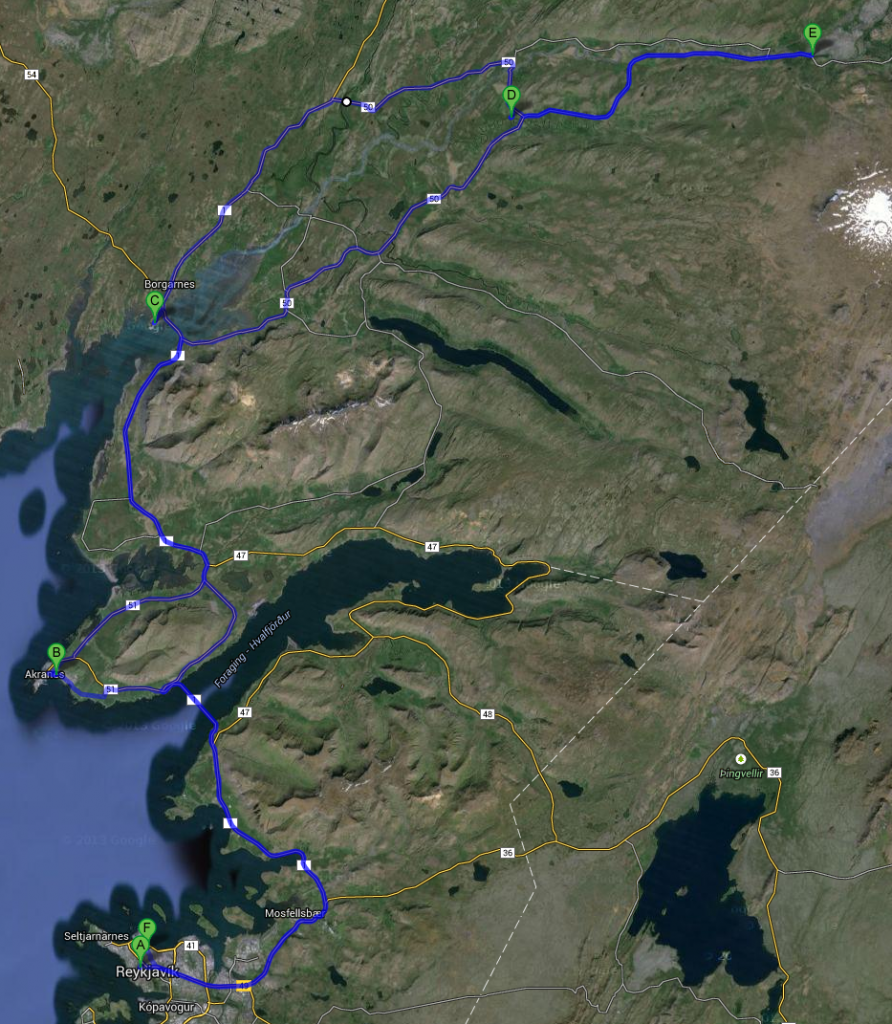 The beach in Akranes: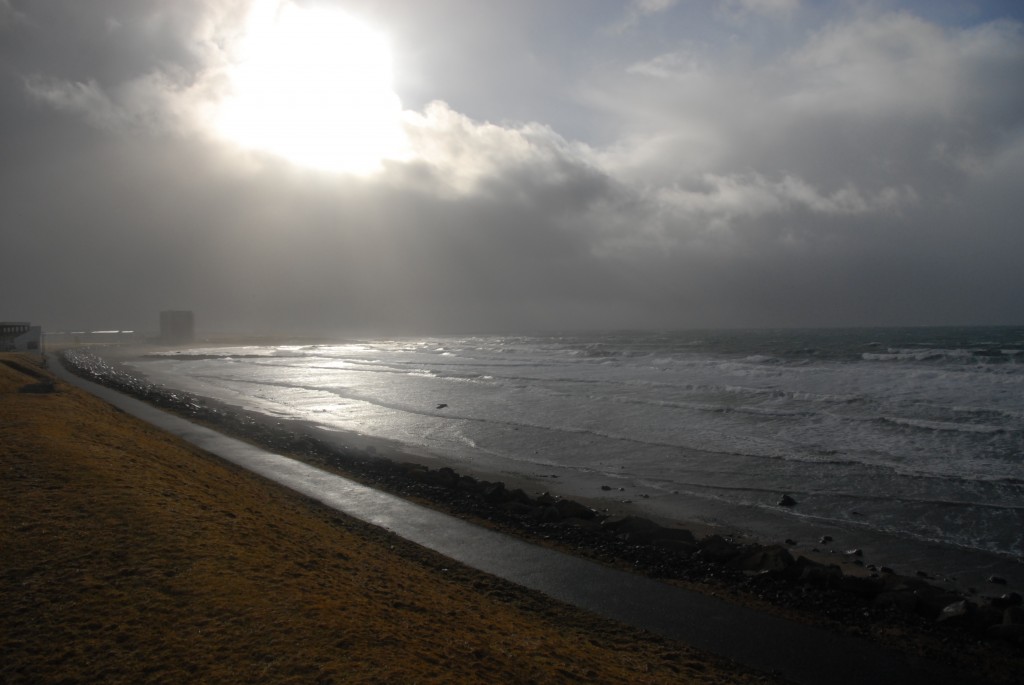 and a 85 tons boat in the open air museum: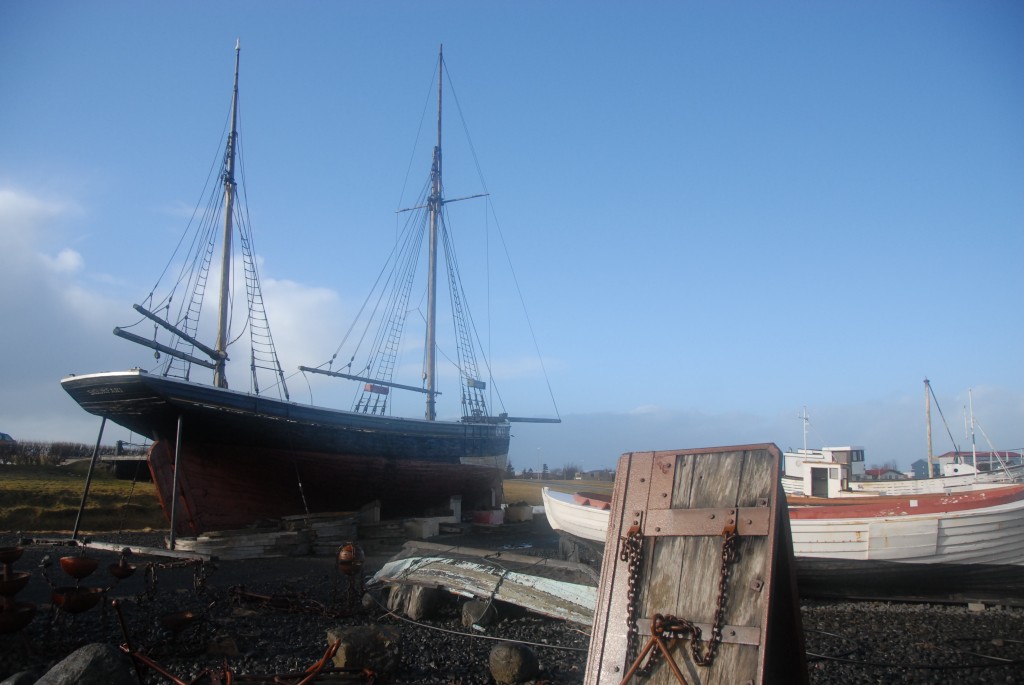 For lunch we stopped at "The Settlement Centre" in Borgarnes, with a breathtaking all-you-can-eat buffet.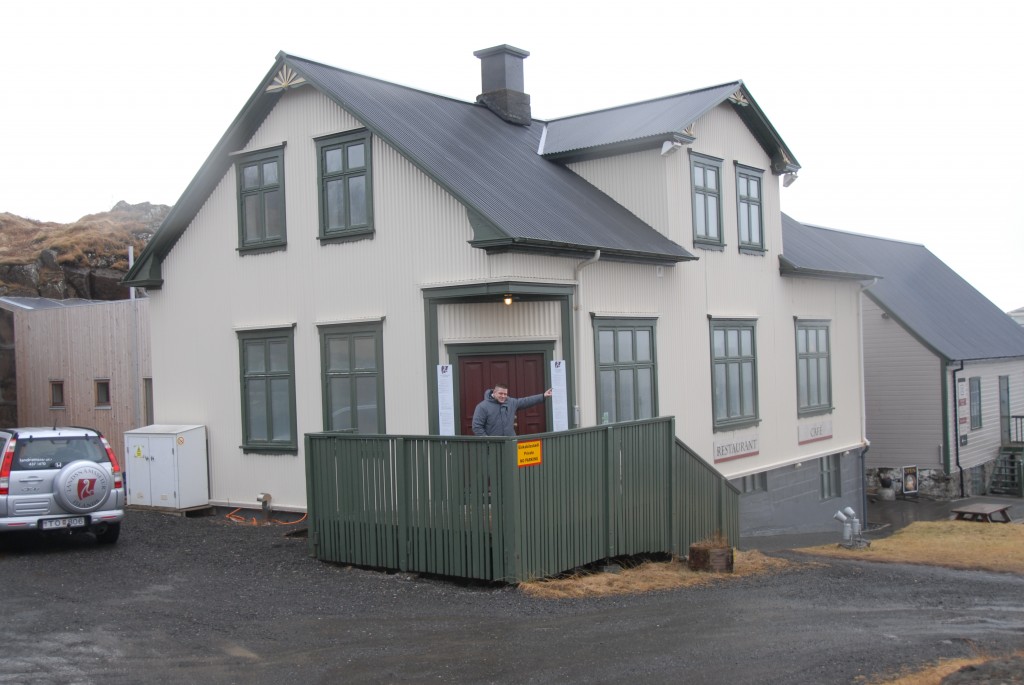 Short stop at a random icy river: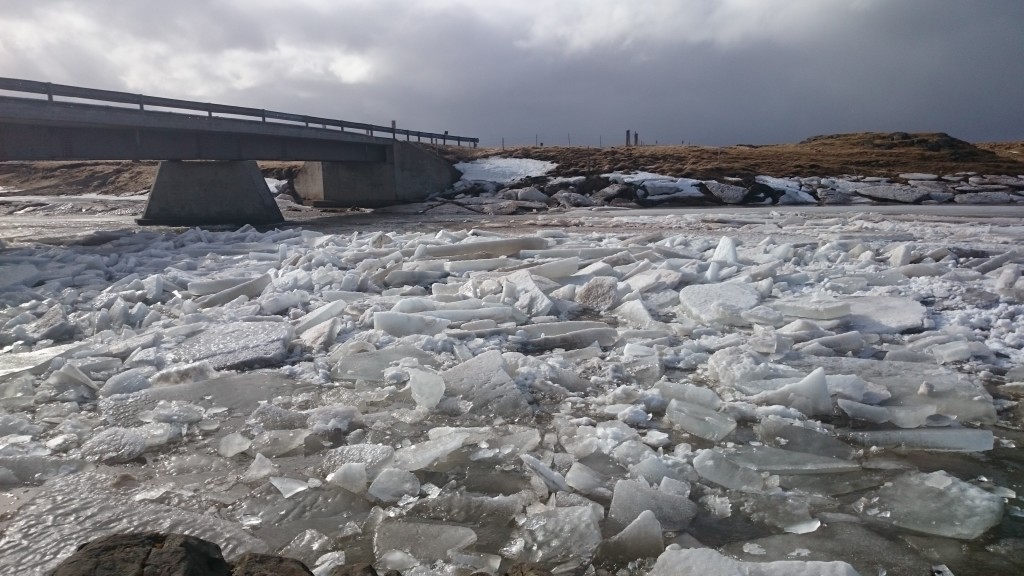 haha .. who is this? .. candid shot from far far away 🙂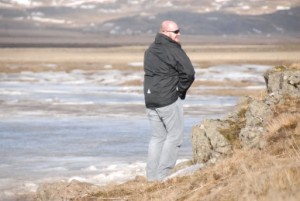 Deildartunguhver (Hot Springs) – about 62 megawatts of power – and distribute heat via a 74 kilometers long pipeline – the longest of its kind in the world.
Last stop was at the:
A realy nice trip, with a wide selection of things to see.
Back to Reykjavik, for dinner and .. obviously .. Crabbies (and, maybe not only our fault, but we left the 2nd bar, with no more Crabbies..) 🙂 – Tomorrow: Down to the South.