We did it! Landed successfull in KEV and finaly got to our Hostel. 6 people room. Very nice 🙂
After a short walk through downtown we had an impressive sandwich from Hlölla Bátar.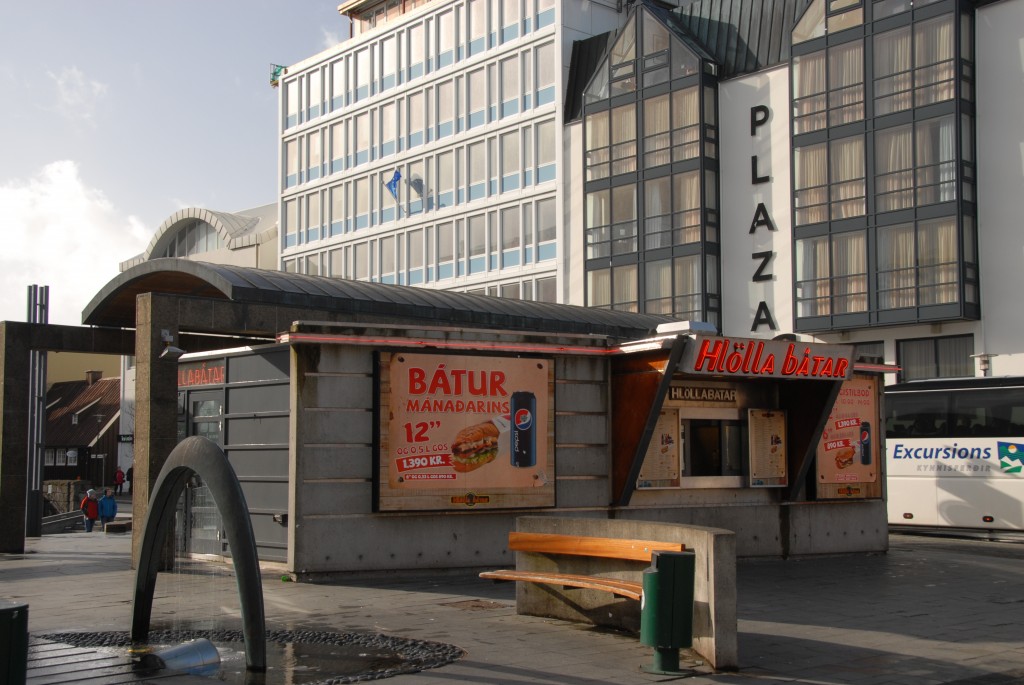 Steam pipes (comming from the underground of the city) on the central square of Reykjavik @ night: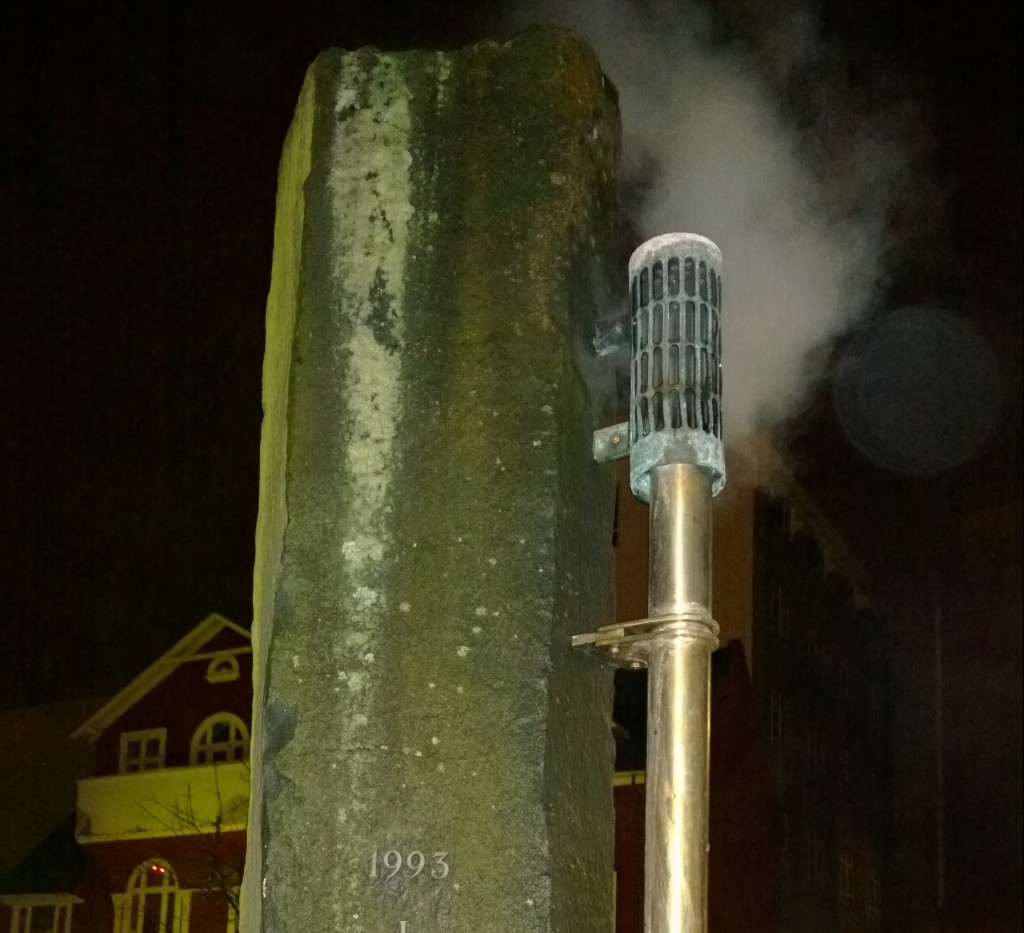 Some Beers at different Bars (Crabbies .. again .. 😀 <3) and the Day was gone. Let's see, what Saturday brings ..